2016 Technology Marketing Meet Ups Sponsors
Here's What Our Past Sponsors Have To Say About Our Event


"
A Wonderful Opportunity For Microsoft!
Our sponsorship at the Robin Robins event generated the most qualified leads of the year! It's a true miracle to be able to meet all of the marketing decision makers of IT companies in the SMB space. Robin made it a priority to get attendees to engage with us. It was a wonderful opportunity for Microsoft!"
– Abby Woodington, Microsoft


"Sponsoring Robin Robin's event was a Channel Manager's dream: I was able to have really productive one-on-one discussions with the right people at the right time. More specifically, we had about 10 to 15 conversations with local MSPs that were looking to diversify their portfolio in terms of revenue stream (which is an ideal prospect for us). We made personal connections and have already started to onboard new partner agents.
I found it very refreshing that Technology Marketing Toolkit provided an educational forum that allotted time for breaks so the MSP attendees could come and get to know a little bit more about Broadview throughout the day. The conversations I had were often geared toward how the agent could apply what they learned in the session by partnering with us. So, if you can't tell, I LOVED the event and look forward to reporting back our results, something I know our Senior VP of Channel Sales will appreciate as well!
Lastly, Robin's team did an excellent job of telling me about the organization and, more importantly, Robin Robins' story. Completely inspiring and reminds me of why I do what I do on a daily basis. Hard work always pays off, and I was honored aside from sponsorship to be a part of such a GREAT story. Please feel free to share this e-mail as a testament to how Robin continues to impact, change and deliver results for us and the entire IT channel!
– Christine Sanni, Channel Manager, Broadview Networks


"The Fall Roadshow was a huge success for eFolder, so much so that we have already signed up as the Platinum Sponsor for the 2015 Roadshow. We had a great ROI and exceeded our goals. I highly recommend the Roadshow."
– Jan Spring, eFolder


"The Fall Roadshow was a fantastic event for Sophos. Not only did we sign up lots of new partners, we were able to invite and engage with some of our existing partners. It was like having our own Roadshow."
– Melissa Lyons, Sophos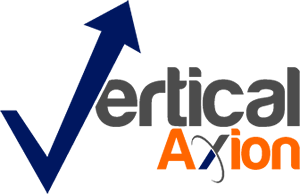 "Robin's Roadshow provides a unique way to interact with potential clients who are not only willing to learn, but are ready to engage!"
– Frank Gurnee, Vice President of Business Development, Vertical Axion